Ooh la la! What a marvelous way to see a brand new model Ferrari! On October 8, members of the Ferrari Owners Club San Diego Region (SD-FOC) enjoyed a private showing of the SF90 Spider as hosted by the Ferrari of San Diego dealership, which presented the event with its usual passione, delectable bites, and lively libations.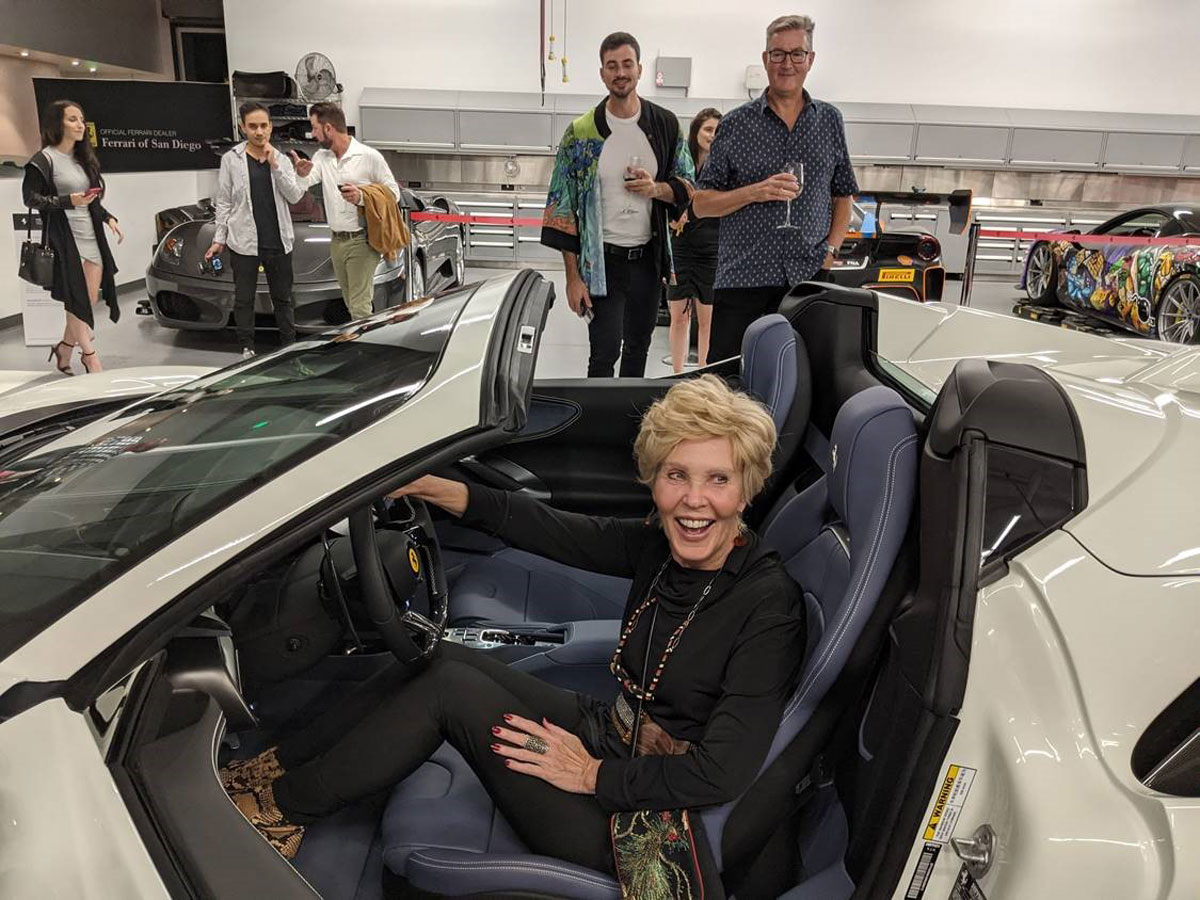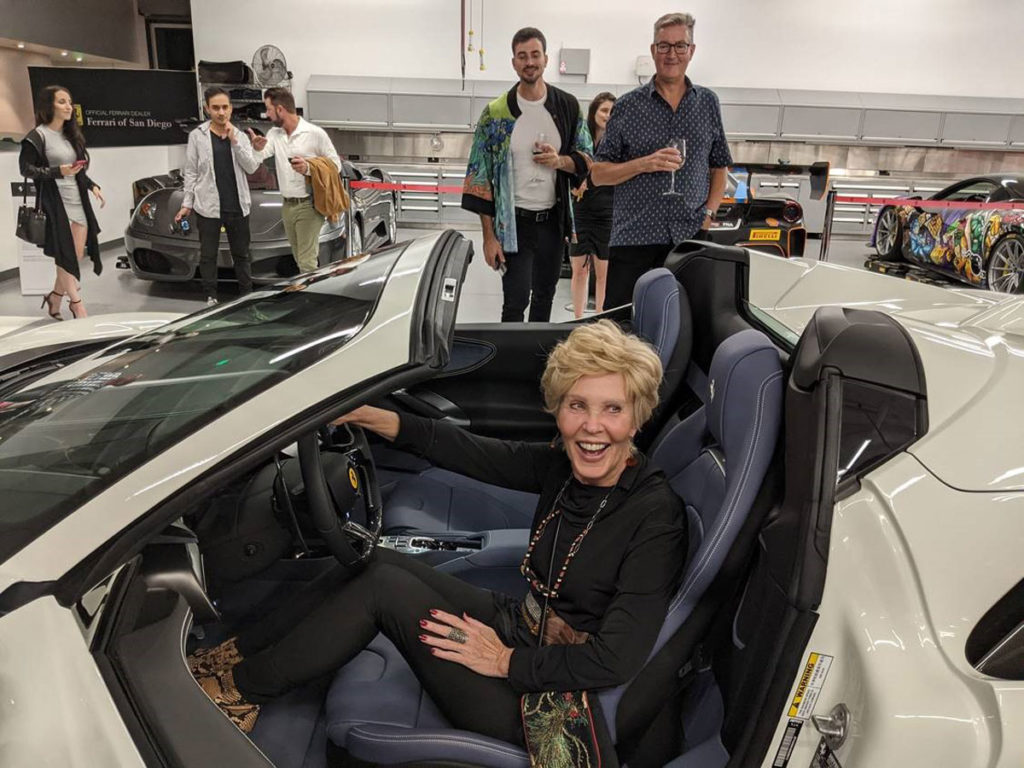 The SF90 Spider exists as the retractable hardtop version of the SF90 Stradale and the hottest hybrid to make the scene since sliced pizza made it warm to America from Italy.
That the San Diego Club received a special invitation arises from the special relationship it has with the dealership. SD-FOC Board member, Wayne Weissman, spearheaded the formation of that relationship with Arun Sharma, Direttore Generale of San Diego dealership, so recently it feels like yesterday and making FOC members feel like royalty. That relationship forges unique opportunities for both the dealership and the Club, like being among the first to see – and sit in – the breathtaking SF90.
Your author here was the first to grab that opportunity to see – and sit in – that stunning, snow-white SF90. No doubt I'll not be the first to call an SF90 my own since the oohs and aahs arose from every member as the red drape dropped to the floor. But, I will boast as being the first to present the newest eco-advanced, 8-cylinder, firebrand Ferrari to the ferraristi in our national organization. I have admitted my own coveting for the 986-horsepowered, 3-electric-motor assisted, V-8, twin turbo beauty out loud when I said I wouldn't.
Oh well. Ooh la la anyway!
— Article and photography by Lorraine Yapps Cohen