Christmas Party Time – Dec 18 2022
December 18, 2022 @ 10:00 am
$70.00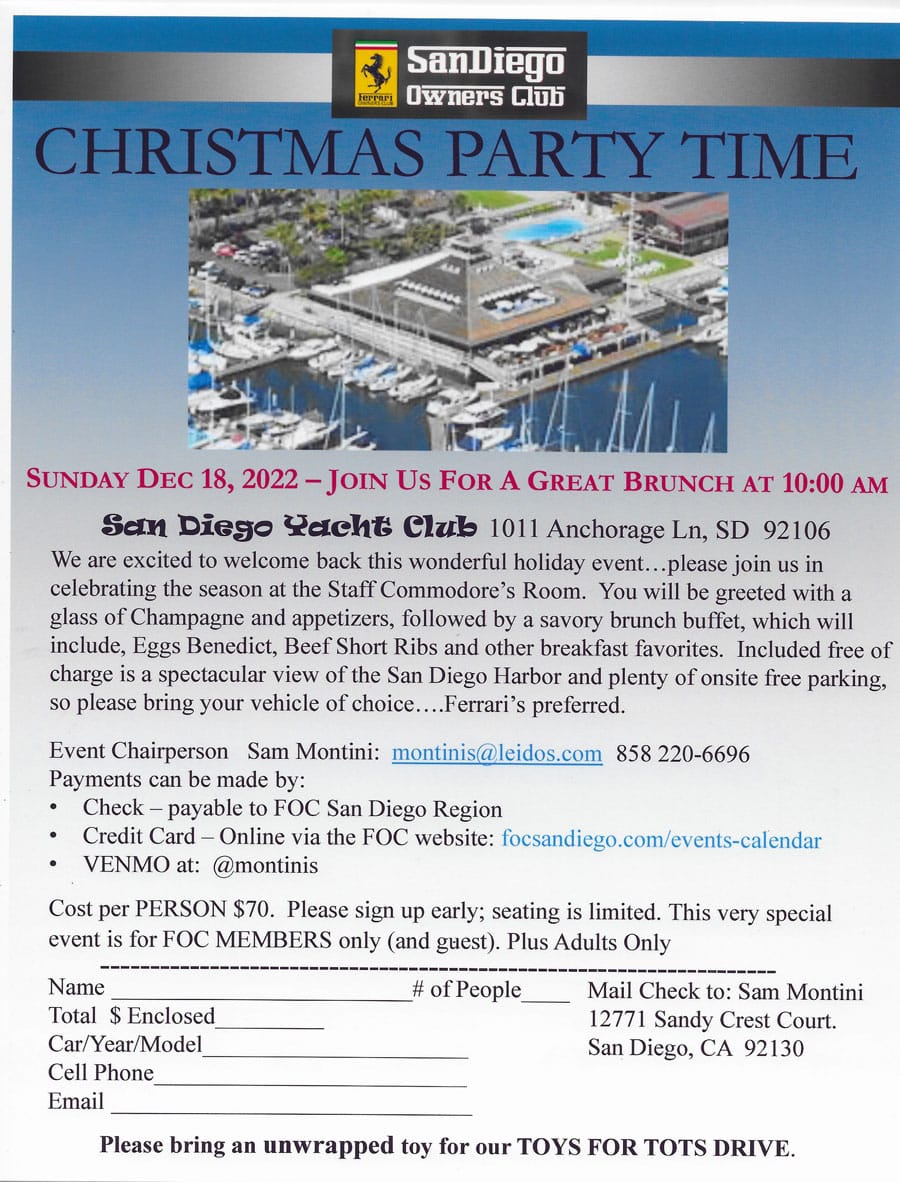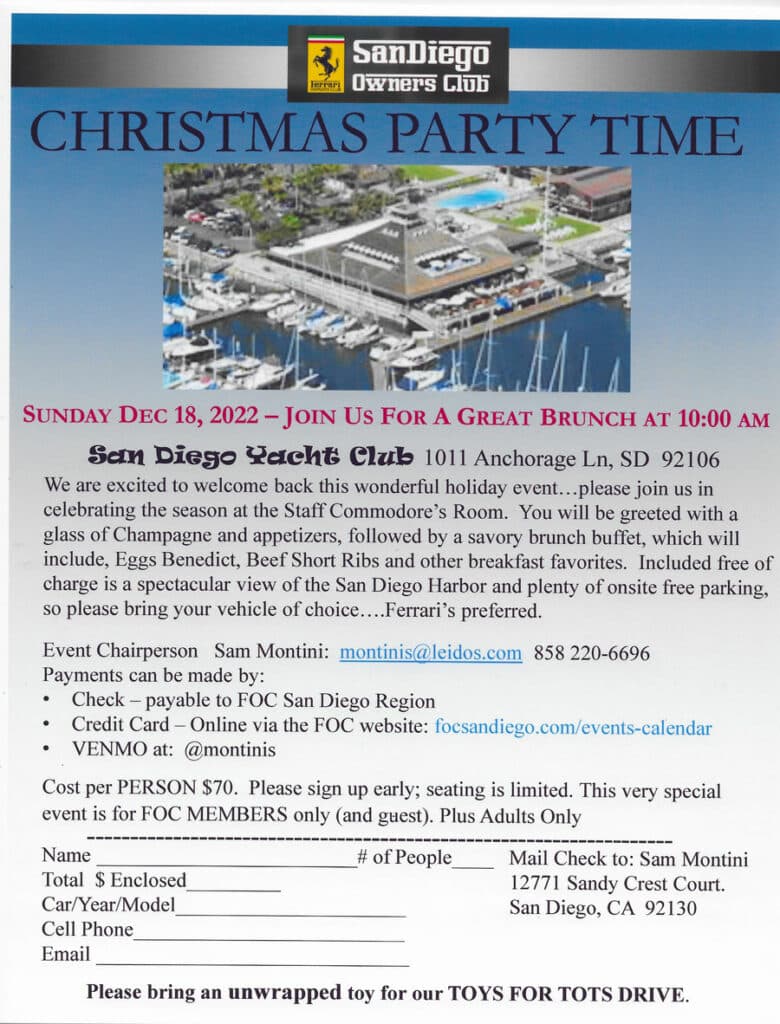 Join us for a great brunch
We are excited to welcome back this wonderful holiday event… please join us in celebrating the season at the Staff Commodore's Room.
You will be greeted with a glass of Champagne and appetizers, followed by a savory brunch buffet, which will include, Eggs Benedict, Beef Short Ribs and other breakfast favorites.
Included free of charge is a spectacular view of the San Diego Harbor and plenty of onsite free parking, so please bring your vehicle of choice…. Ferrari's preferred.
Please sign up early, seating is limited. This special event is for FOC MEMBERS only (and Guest). Plus Adults Only