San Diego Region's February 21st Event
Article by Event Chairman Mike Morgan. Photos by Tina Tinkham and Mike Morgan: view event photos
It was Enzo's birthday and once again the FOC San Diego Region started off their celebration and New Member Fun Run from the shop of our gracious host Gary Bobileff of Bobileff Motorcar Company. New Members were encouraged to have their pictures taken with Enzo himself!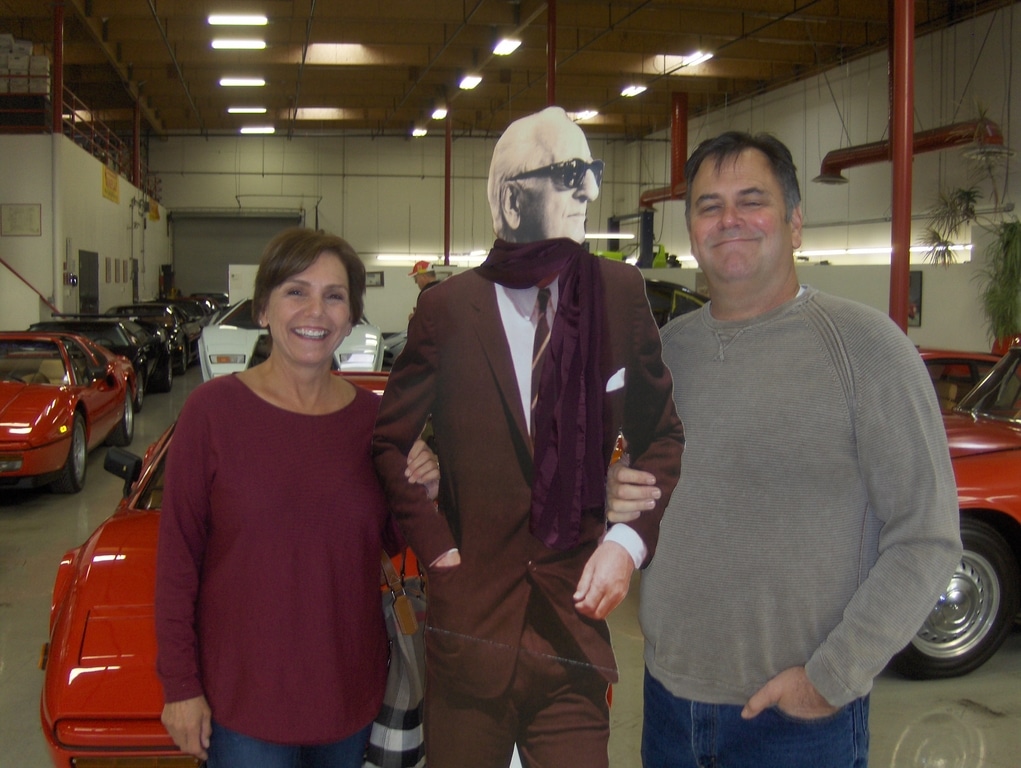 This year the nearly 30 cars were able to stay together for most of the route. We made the traditional stop at Dudley's Bakery in Santa Ysabel to stretch our legs and buy loaves of their famous bread. Back on the road again, the route snaked its way through the backcountry of San Diego County; we then arrived as a group at the South Coast Winery and Spa in Temecula.
This year we opted to be seated in the Barrel Room downstairs from the patio that was utilized in previous years. This proved to be an excellent choice as we all had a great view of all the cars parked just outside the door. The lunch was splendid as usual, the conversation flowed and everyone had a great time.
We wish to thank our New Members for attending the event and special thanks to Tina and Ron Tinkham for going out of their way to take photographs at Bobileff Motorcar Company, before the start of the drive.