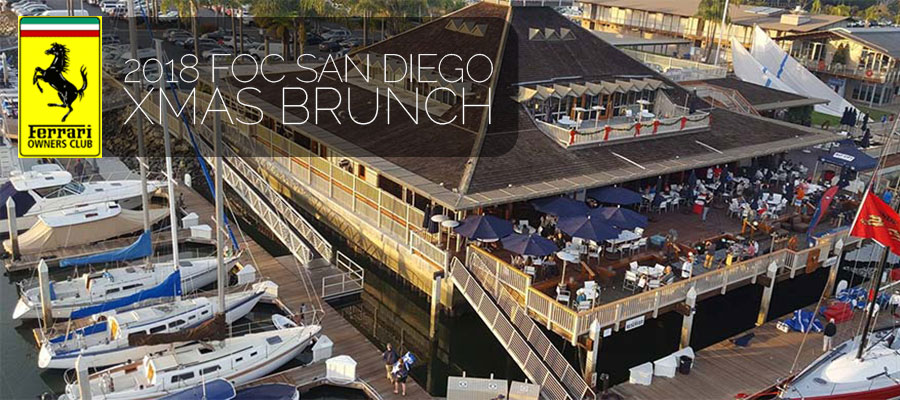 Annual Holiday Brunch
2018 FOC Christmas Brunch
This event is going to be a special treat for the Ferrari club. The location is the famous SD yacht club located on Shelter Island. The club is noted for the best Champagne brunch in San Diego.
---
Location
San Diego Yacht Club
Date
10am, Sunday, December 9, 2018
Registration
Don't miss this FOC brunch, it was outstanding last year, It will again be held at the San Diego Yacht Club on Shelter Island. Get your reservation in early as it will be a sellout.
Rocky Gallo, 619-429-4636. For more information and event registration please click here